Konami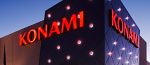 For every machine, game or system that KONAMI creates, they start with more than an idea – they begin with the experience in mind. Because ultimately, any assembly of cutting-edge technology is only as good as the emotions it evokes: escape, joy, delight, invigoration, satisfaction. Consistently capturing these qualities is truly what makes KONAMI special. Is it really possible to make inorganic objects come to life and spark a special connection with the world around them? They think so, and based on the demand for KONAMI products, they know they are not alone.
As leading innovators of slot machines and gaming enterprise management systems for the global gaming market, Konami Gaming, Inc. and Konami Australia Pty Ltd have been creating big waves in the gaming industry. Built on a rich heritage, the two companies are subsidiaries of the world-renowned entertainment developer KONAMI HOLDINGS CORPORATION that was founded in Osaka, Japan, in 1973 by Mr. Kagemasa Kozuki. To this day, Mr. Kozuki still actively serves as Chairman of the Board and Chief Executive Officer to help ensure that the company relentlessly pursues his original vision of creating engaging games that capture attention, push the limits of innovation and provide quality in every detail.
Even Konami's tagline, Born from fun™, is no exception. More than an advertising slogan, it is a mantra that demands an exceptional way of thinking and dedication. From the front line R&D through sales, marketing and service, KONAMI's focus is to deliver the highest and most enjoyable experiences possible.
Send Message to listing owner
Konami