Rye Park Gaming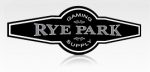 Rye Park Gaming is a full service casino gaming supply company. They offer a wide variety of casino products: custom built poker tables, blackjack tables, custom poker layouts and blackjack layouts (formerly known as table felts), poker room beverage carts, casino chairs and stools, along with a complete line of gaming table hardware and accessories. They also offer consultation services for all aspects of equipment management, specializing in poker room development and design.
At Rye Park Gaming, they strive to be the most valuable resource for all your gaming product needs. We offer superior gaming tables designed to withstand the real-life rigors of a 24/7 casino environment. Our manufacturing facilities, integrated with the newest technologies, enable us to create highly durable, yet elegant products.
Rye Park Gaming was founded in 2003 by Randy Ying and is based in Las Vegas, NV. Their Southwestern location allows them to service casinos in Southern California, Arizona and Midwest, as well as Indian casinos throughout the United States.
Rye Park Gaming has become a leader in table game design and innovation. Their unique table top designs and Exclusive synthetic layouts set us apart from the competition.
Whether you represent one of the top casinos in the world or a small Indian casino, working with Rye Park Gaming is easy. They always provide personal attention and fast responsive service.
Send Message to listing owner
Rye Park Gaming