Everi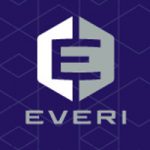 Everi patrons will experience a number of benefits: next-level security during financial transactions, thrilling and captivating casino games, and TournEvent®, the award-winning slot tournament system.
Operators receive a suite of financial services tools that enables secure transactions, streamlines credit and debit card processing, helps protect against money-laundering threats, and includes the innovative 3-in-1 Rollover technology, which gives patrons access to their funds via ATM, POS DEBIT, or credit card cash advance. Everi also boasts a robust Intelligence offering to help operators build and maintain patron loyalty.
While new in name, Everi blends two companies that have served the casino industry for decades — Global Cash Access, Inc. (GCA) and Multimedia Games, Inc. (MGAM).
As of 2014, GCA has served more than 1,100 casinos around the world and maintained 386 licenses in 222 gaming jurisdictions. During the same year, GCA was responsible for more than 85 million casino transactions, totaling nearly $22 billion.
By the end of 2014, MGAM had placed slot machines in 507 casinos in North America. The annual TournEvent of Champions® has attracted more than 600,000 players since its debut in 2012. In 2015, the TOC went international with events in Peru. The same year, the TOC finale in Las Vegas, Nevada, awarded $1 million (paid using periodic payments over 20 years).
Early in 2014, GCA opened discussions to acquire Multimedia Games. The negotiations were completed in March 2015 for a purchase price of approximately $1.2 billion.
In 2015, the company relaunched as Everi.
Everi is committed to expanding its innovative and creative reach, to building a culture based on the tenets of respect and transparency, and strives continuously to see how the company can help patrons and operators alike have transcendent experiences on the casino floor.
Send Message to listing owner
Everi