ISDgames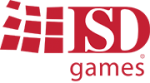 Business Description:
ISDgames® strives to design and distribute the next generation of the gaming system allowing players from all over the world to participate in playing and wagering on well-designed regulatory compliant games.
Integrated Systems Design, Inc. (d.b.a. ISDgames®) is a North Carolina Corporation in good standing was established in January 1997. The Native American Tribal Gaming and Racetracks has been the main focus of the ISDgames® product design and marketing. ISDgames® is currently licensed in many jurisdictions in the United States.
ISDgames® has developed a variety of games and game themes for both Class II and Class III regulated markets. The flagship product of the Company is the Shockwave® Legacy and Shockwave® NEXGEN multi-game system for both Class II and Class III markets.
Send Message to listing owner
Listing Title: ISDgames