RF Games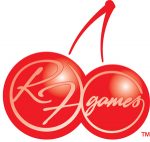 Business Description:
RF Games sells refurbished slot machines and parts. They carry all manufacture's slot machine models. The slot machine models we offer range from the newest video slot machines to come into the used market (i.e. Aristocrat Viridian, IGT Trimline AVP, etc….), to the older classic reels (i.e. IGT S-2000 and BarCrest, Bally S-6000, etc….). They also carry a vast array of original new and used parts (i.e. CPU boards, power supplies, monitors and touch screens, bill acceptor, printers, coin handling, etc….). At any given moment, we can have as many as 4,500 slot machines and more than 280 different part SKUs in our inventory. RF Games provides slot machines and parts to casinos and bingo lounges in the US, Mexico, Central, and South America, the Caribbean, Asia, and India. Our delivery dates don't drift and, the quality of the product we deliver is — second to none.
When you place an order with RF Games you can rest assure knowing that you're buying a quality slot machine directly from their inventory located at their 20,000 sq. ft. warehouse in Jupiter, Florida or that is arriving from a paid and scheduled shipment of slot machines. WThey have an excellent reputation and unparalleled buying power that allows us to carry a large inventory of quality slot machines.
Send Message to listing owner
Listing Title: RF Games