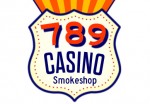 Description
Visit the place where gaming in Wyoming all started, 789 Smokeshop and Casino! For over 20 years, they have been cashing out the original jackpots while maintaining the relaxed atmosphere that keeps the locals coming back.
The casino is home to the classic slot machines players know and love. The 789 Grill is where you will find the perfect home cooked meal at the perfect price. The 789 Smokeshop has everything you need to make your trip enjoyable; discount cigarettes, gas, snacks and souvenirs make the Smokeshop your one stop shop. 789 accepts all major Fleet Cards and has high pressure diesel pumps making this the place to fuel up truckers! Take a stop and make 789 Smokeshop and Casino a visit on the Wyoming map you won't forget.
History
It all started with a small bingo hall.
Twenty-one years ago, 789 SmokeShop and Casino was the first legalized gaming establishment in Wyoming with bingo being at the cornerstone. Bingo was a social game that brought in regular players throughout the county who enjoyed its relaxed and friendly environment. The bingo hall brought an employment opportunity to the Wind River Indian Reservation and served as a launch pad for economic development.
In 2005, Vegas style slot machines were introduced to the bingo hall and construction on the Wind River Hotel and Casino began. Today, Wind River is the largest gaming facility in the state with 750 slot machines, 10 table games, two restaurants, a 90 room hotel and so much more.

Description
Located in the heart of the West, Wind River Hotel and Casino is Wyoming's largest casino providing visitors with the Ultimate Gaming Experience. We are the only vacation destination in the state where you can stay, play and win! Featuring over 800 slot machines, table games, three restaurants, an espresso bar and two gift shops , the Wind River Casino provides visitors with hours of endless fun. The 90 room Wind River Hotel is within driving distance of all the great Wyoming hotspots such as Yellowstone National Park, The Grand Tetons and Jackson Hole Ski Resort. They have conference spaces available to rent with the option of on-site catering offered.
The Wind River Hotel and Casino was built to provide employment opportunities for the Arapaho people and currently employs over 700 people - most of which are Native American.
They encourage economic development and have expanded their businesses to include 3 casinos, 2 restaurants, 3 cafes, an espresso stand, laundromat, embroidery shop, 2 convenient stores and gas stations, and bingo hall.
New, beautiful and uniquely designed, 90 room hotel in Riverton, WY attached to the state's largest casino. They invite you to enjoy their standard rooms with either Double Queens or a Single King-sized bed. They also offer handicap accessible or pet-friendly rooms. Indulge in a luxury suite for a night to remember. Surround yourself in comfort, enjoy beautiful views of the Wind River Mountains, delicious meals, and a memorable gaming experience