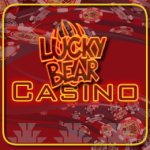 Description
The Lucky Bear Casino is a smoke-free gaming facility, with 104 slot machines. Complimentary beverages are available to playing customers. The casino is open 7 days a week; Sunday thru Thursday from 10 a.m. - 12 a.m., and Friday thru Saturday from 10 a.m. - 1 a.m.
The casino allows patrons 18 years of age and older to play the slot machines. The casino is located along the beautiful Trinity River, where fishing, rafting, swimming, and boating are all recreational activities enjoyed by locals and tourists.
Lucky Bear Casino is a Native American Casino in Hoopa, California and is open Sun-Thu 10am-midnight, Fri-Sat 10am-1am. The casino's 5,000 square foot gaming space features 106 gaming machines and two table games. The property has one restaurant and a hotel with twenty-one rooms.