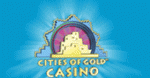 Description
The Cities of Gold Casino is located in a part of the world like no other—nestled in the beautiful Pojoaque Valley of Northern New Mexico — with extraordinary mountain views and breathtaking sunsets. When you arrive at the Cities of Gold Casino, you are immersing yourself in a land where Native Americans farmed and hunted for thousands of years. You walk on the same ground that Spanish Conquistadors traveled in 1540 in search of the Seven Cities of Gold. New Mexico is unique, and the Cities of Gold will enhance those experiences by offering you rich, compelling and engaging experiences.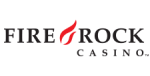 Description
Named after the beautiful sulfur rocks that illuminate with a burning flame, Fire Rock Casino was the first of many gaming locations within the Navajo Nation. After opening its doors in November of 2008, it quickly became clear that Fire Rock Casino was just the getaway that New Mexico needed.
Surrounded by the beautiful Red Rock State Park on Historic Route 66, Fire Rock Casino provides a picturesque view that is a must-see for tourists and locals alike.
Stunning art and architecture combine to both symbolize and showcase the rich history of the Navajo people while providing a gaming experience unlike anywhere else.
Fire Rock offers the latest and hottest games around as well as a proud and helpful staff to make sure every request is tended to.
Stop by today to see why everyone is talking about Fire Rock Casino!
Fire Rock Navajo Casino is a Navajo casino located in the town of Church Rock, New Mexico, on Historic Route 66. The Fire Rock Navajo Casino opened on November 19, 2008. The casino is operated by the Navajo Nation Gaming Enterprise (NNGE) which oversees all gaming activity for the Navajo Nation.
The Fire Rock Navajo Casino has approximately 900 slot machines, 1 Roulette Table, 7 Blackjack Tables. In addition, it offers a restaurant, gift/smoke shop, and a player's club.

Description
Sunland Park Racetrack & Casino opened its doors in 1959 as just a racetrack. In the 90's, horse racing around the nation was a declining industry, so New Mexico designed legislation allowing racetracks to incorporate slot machines into their business as an effort to save New Mexico horse racing. Twenty six percent of Sunland Park Racetrack & Casino's revenue goes to taxes, which in turn go to New Mexico's general fund. An additional twenty percent of revenue goes towards the horseman's account. All monies in the horseman's account contributes to horse racing purses at Sunland Park and has had a profound effect on the quality of our live race meet.
When Sunland Park Racetrack & Casino received its gaming license in 1999, some provisions between the Native American casinos and New Mexico horse tracks were agreed upon. The agreement includes: alcohol may not be served in the casino; the casino can only be opened 112 hours per week; no comps can be handed out in the casino; state-imposed maximum number of slot machines allowed; simulcast horse races must be shown everyday; and we must race a minimum of 4 days a week during live season.